Trying to think of gifts to give people who have everything? We think that the best gifts for people are the ones that bring an ongoing benefit to the quality of their everyday lives. Here are some ideas for great Christmas gifts at Evolv:
---
Himalayan Salt Lamps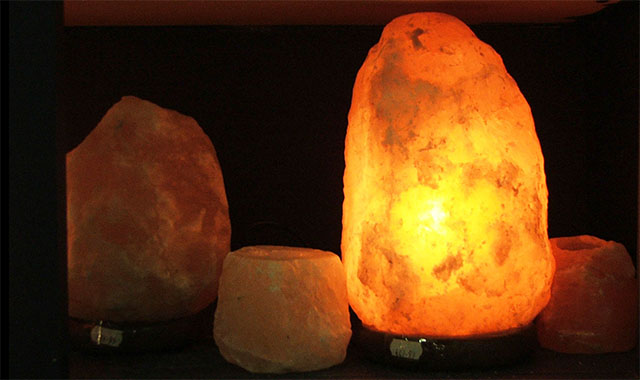 Why Himalayan Salt Lamps are the perfect gift:
Firstly, they are beautiful to look at. They always add a welcoming aura to a room, and will never go out of fashion.
Secondly, Himalayan Salt Lamps emit negative ions. These are good ions for your environment, like what you get when you walk in a forest after rainfall.
These negative ions counteract positive ions, which have an adverse affect on your body and brain. Positive ions are emitted by smartphones, wifi networks, TVs, computers, tablets, and many more elements of modern life, so the negative ions from a Himalayan Salt Lamp can work against them all.
Salt Lamps can also help with anxiety, breathing difficulties, fatigue, irritability, lack of energy, poor concentration and mental performance, nausea, vertigo, and increased levels of the hormone serotonin.
Christmas gifts at Evolv include a terrific selection of Salt Lamps starting at €29.95.
We also have tea light holders from €5.99
---
Magnetic Bracelets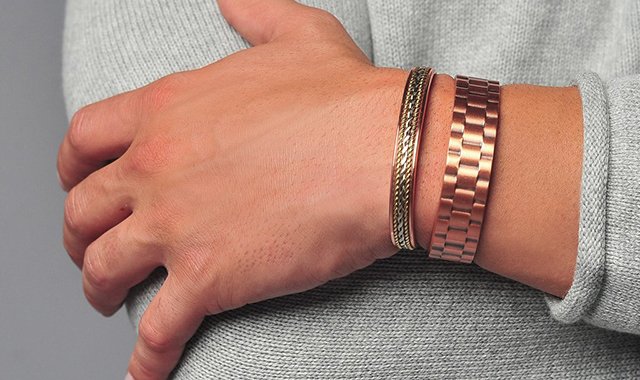 The benefits of magnetic bracelets all start with improving your circulation. The magnets in the bracelet can draw more blood to the arm and wrist, because of the iron in your blood.
Circulation plays an important role in both keeping the body healthy and healing it from injuries. This improved blood flow can also speed up the removal of toxins from the body.
As well as that, they look really good! They are a great gift for somebody else, or indeed even for yourself.
Christmas gifts at Evolv include a range of magnetic bracelets for both male and female, from €19.99.
---
Festive Foods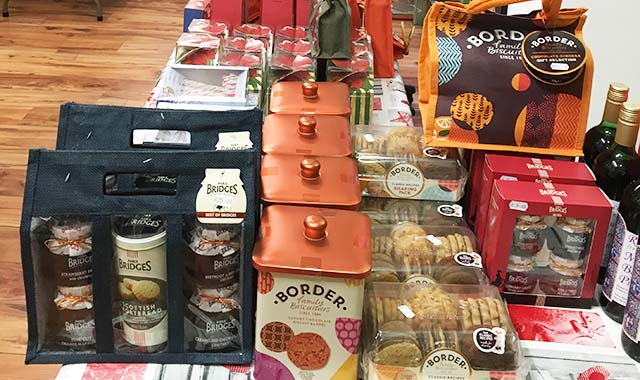 Come and see all the tasty treats we have on offer for the festive season! Our range spans from the luxuriously indulgent to the healthy option, and of course, we cater for people with special dietary requirements too.
Just call in store to view our range of cookies, chutneys, drinks, and more.
Prices from €4.95
---
Bath Bombs – Special Offer!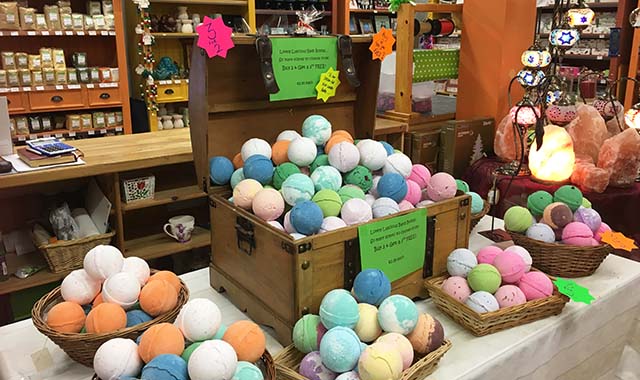 Great stocking fillers, at a great price! Let someone add essential oils, scent, and bubbles to their baths, with our popular Bath Bombs. Available in a great range of colours of fragrances.
Price €2.95 each – But buy two, and get a third one FREE!
---
Other gift ideas
See our photo gallery or just call in store for even more great Christmas gifts at Evolv. Our friendly staff are waiting here to help you choose.
Remember, you'll find us at 2 Castle Hill, Enniscorthy, Co. Wexford. We're open from 9.30 a.m. to 6 p.m. each day, Monday to Saturday.