Enabling you to enjoy the benefits of full and proper nutrition is at the very core of the ethos of the Evolv Health & Wellbeing Store.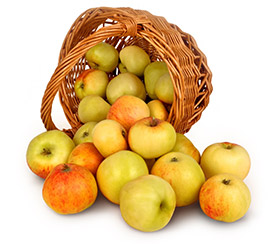 We achieve this through our comprehensive Food & Drinks department and also through bringing you a vast range of health and nutritional supplements to complement your diet and bring you the goodness of extra vitamins and other nutrients.
For your convenience, products in our Health Supplements department are categorised by type rather than by manufacturer, to make it easier to find what you are searching for. Of course, if you still require help in choosing or finding the correct or best product for you, then any of our team members will be glad to help by sharing their knowledge and helping you decide.
---
Our Health Supplements categories include:
Aloe Vera juices
Amino Acids
Antioxidants
Bone health
Children's supplements
Cholesterol control
Circulation boosters
Co-Q-10 & Vitamin supplements
Diet & Detox supplements
Digestive health
Energy supplements
Eye health
Ginseng
Hay Fever treatments
Homeopathic products
Immunity boosters
Joint Inflammation treatments
Men's Health
Multivitamins
Omega Fish Oils
Royal Jelly
Salus Juices
Skin & Hair supplements
Sleep solutions
Stress relief
Urinary health
Women's health
If you are seeking supplements on foot of advice from your doctor, nutritionist, or other specialist, we will advise on which products from our range best match their recommendations, and we can also offer further advice on the use of the supplements.
If seeking supplements due to personal feeling that something is missing in your diet and nutritional balance, or that you need help in dealing with some issue or condition, our advice can be of even greater help.
We will consider factors such as the issue or condition at hand, your general health, diet, age, etc., and recommend what we think will best address your needs. We are always available for follow-up advice too.
Just call to us at 2 Castle Hill, Enniscorthy, Co. Wexford, from 9.30 a.m. to 6 p.m., Monday to Saturday (open lunchtime). Telephone 053 9236009 or e-mail info@involv.ie