If you already know the powers of 'Superfoods', you'll be overjoyed with the range you'll find at Evolv Health & Wellbeing Store in Enniscorthy. If you don't already know their powers, we'll be delighted to explain them to you, and see you start to enjoy their benefits too.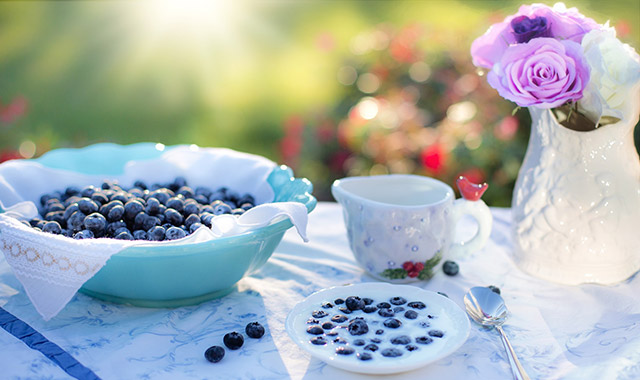 'Superfoods' contain higher levels of essential vitamins and minerals than most other foods, and can also be a source of anti-oxidants – which protect our bodies from cell damage and disease.
---
Amongst the Superfoods available at Evolv are:
Goji berries – Rich in anti-oxidants and compounds. Used by Chinese Chinese herbalists to treat visual ailments and poor circulation, and to help boost the immune system.
Cacao (Cocoa) powder – Contains flavonoids, which help lower blood pressure and improve blood flow to the brain and heart. Fewer than 15 calories per tablespoon and virtually fat-free.
Chia seeds – Packed with omega-3 fatty acids, fibre, and calcium.
Maca powder – Maca is a root vegetable from the Andes region that is picked, dried, and processed into a powder. It is commonly used as a means to boost energy, endurance, and even libido.
Wheatgrass – Contains all known minerals, and vitamins A, B-complex, C, E, l and K. It is extremely rich in protein, and contains 17 amino acids, the building blocks of protein. Also contains up to 70% chlorophyll, which is an important blood builder.
Barley Grass – Contains beta carotene, vitamins B1, B2, B6, B12, pantothenic acid, and folic acid. Minerals present include potassium, calcium, iron, phosphorus, and magnesium. Other constituents are chlorophyll, amino acids, protein, fiber, and enzymes.
Chlorella – Contains the highest amount of chlorophyll of any known plant. Has been shown to increase the good bacteria in the gastrointestinal (GI) tract, which helps to treat ulcers, colitis, diverticulosis and Crohn's disease. It is also used to treat constipation, fibromyalgia, high blood pressure and high cholesterol. Chlorella has also been used in cancer treatment as it helps to protect the body from the effects of cancer radiation treatment.
For more on these or other 'Superfoods', just call to see us at Evolv Health & Wellbeing Store at 2 Castle Hill, Enniscorthy, Co. Wexford.