Keto Collagen Unflavoured
Keto Collagen Unflavoured
€9.99
Out of stock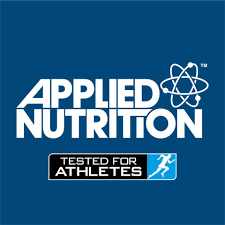 Description
Description
Applied Nutrition Hydrolysed Keto Collagen Peptides are neutral in flavour and perfect for adding to water, coffee, smoothies, recipes, yoghurts, and more. Our Collagen Peptides can be mixed in hot or cold liquids and can be used any time during the day.
What are the key features of this collagen supplement?
✓ Youthful appearance, fresh & firm looking skin
✓ Keto levels booster aids ketogenic diet
✓ Supports bones & joints
✓ Low fat, zero sugar, zero carbs & free from cholesterol, purines & additives
✓ Gluten, soy & dairy-free
✓ Keto-Friendly
✓ Paleo Friendly
✓ Mix in hot or cold liquids
✓ Collagen from grass-fed cows
✓ Halal certified product
Supplement Facts:
Serving Size: 1 Scoop (13g)
Servings Per Container: 20
Amount Per Serving:
Energy 257kJ/ 61kcal
Fat 3g
– of which Saturates 3g
Carbohydrates 0g
– of which Sugar 0g
Fibre 0g
Protein 9g
Salt 0.14g
Other Ingredients:
Hydrolyzed Bovine Collagen Peptides, Medium Chain Triglycerides (MCT)
Recommended Use:
Mix 1 scoop (13g) into your favourite hot/cold beverage or food daily and mix thoroughly.