€23.95
In stock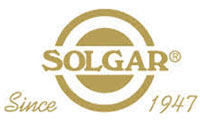 Description
Description
Liquid B12 2000 mcg with B-Complex – 59ml provides an easy-to-use Vitamin B12 with a B-complex, for those who have difficulty taking tablets or capsules. Vitamin B12 plays a number of different roles in the body such as reducing tiredness, assisting in the release of energy from foods and supporting your vitality.
Presented in liquid form, this product is a convenient, easy to take version of this versatile nutrient, and is particularly important for those with a restrictive diet (such as vegan). Beyond energy Vitamin B12 has several health benefits supporting general vitality and wellbeing.
Vitamin B12 is naturally found in fish, dairy produce, organ meats, beef, pork, fortified foods and is a water-soluble vitamin. Vitamin B12 is necessary to maintain energy and general vitality and has numerous health benefits. Solgar's Liquid B12 bypasses the stomach and is absorbed directly into the blood.
Liquid B12 2000 mcg with B-Complex – 59ml promotes the health of the nervous system and healthy blood cell formation, and support energy metabolism, with just one full dropper up to two times a day.The main ingredient, Vitamin B12, supports energy metabolism and contributes to:
Energy-yielding metabolism
Normal functioning of the nervous system
Normal homocysteine metabolism
Normal psychological function
Normal red blood cell formation
Normal function of the immune system
The process of cell division
The B-Complex provides:
Pantothenic Acid (Vitamin B5) which contributes to normal mental performance
Riboflavin (Vitamin B2), Niacin (Vitamin B3), Vitamin B6 and B12 which contribute to the reduction of tiredness and fatigue and energy-yielding metabolism
Thiamine (Vitamin B1), Biotin (Vitamin B7), Niacin (B3) and Vitamin B6 which contribute to normal nervous system and psychological functions
Thiamine (B1) which contributes to the normal function of the heart
Riboflavin (B2) which contributes to the protection of cells from oxidative stress and the maintenance of normal vision
Niacin (B3) and Biotin (B7) which contribute to the maintenance of normal skin
Biotin (B7) which contributes to normal macronutrient metabolism