Floradix Tablets Salus Haus - 84pk
Floradix Tablets Salus Haus – 84pk
€13.75
In stock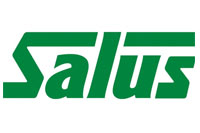 Description
Description
Floradix tablets contain iron(II) from ferrous gluconate as well as vitamins B2, B6, B12 and vitamin C. These components are all recommended to contribute to the reduction of fatigue and tiredness and to support normal energy-yielding metabolism. This combination ov vitamins and minereals are combined to increase ease of uptake by the body and support growth and health.
Benefits & Features
Vitamins B1, B2, B6, B12 and C to help reduce tiredness
Iron and Folic Acid
Easy to take
Gluten free
Suitable for vegetarians
For women planning to conceive, expectant and lactating mothers, children, adolescents, the elderly, convalescents, vegetarians and those with an active lifestyle
Dosage
Adults and children over 12 years: Take 1 tablet twice daily before meals.
Children (3-12 years): Take 1 tablet per day.