Higher Nature - Balance For Nerves
Higher Nature – Balance For Nerves
€35.00
In stock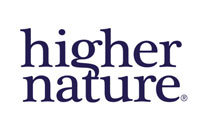 Description
Description
Are you in constant fight or flight mode? Are you searching for something to help you regain your sense of calm and focus? Then look no further than Balance for Nerves. This formula combines a unique blend of vitamins, amino acids and botanicals to support you when feeling frazzled or overwhelmed. Vitamins B3, B6 and B12 are all important for the normal functioning of the nervous system whilst theanine, found naturally in green tea, is believed to promote a sense of calm and relaxation.
Balance for Nerves also provides magnesium, an essential mineral that relaxes the brain and the body and is quickly depleted when under stress.
Additionally, the herbs passion flower and melissa officinalis (lemon balm) are traditional herbs complete the formula.