€12.99
In stock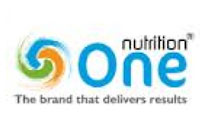 Description
Description
One Nutrition D3-Max 3000iu Oral Spray is a natural plant-based vitamin D3 spray designed to support the immune system, bone health and muscle function.
Natural orange flavour
6 sprays delivers 100mcg of vitamin D3; 180 sprays per bottle
Plant-based oral spray suitable for vegans & vegetarians
D3-Max is based on a unique lichen extract, making it one of the few vegan choices of this essential daily vitamin. Known as the 'sunshine vitamin', vitamin D3 is made by the skin through a reaction with sunlight. This makes it especially important in northern latitudes with less sunlight.
A simple and tasty way to top up your vitamin D3 levels, D3-Max is best taken under the tongue so the D3 is quickly and effectively absorbed into your bloodstream.