€7.99
In stock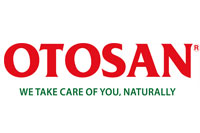 Description
Description
Otosan Natural ear drops are the perfect solution to all your ear care troubles.
Almond and maize oils, with their emollient power, soften the earwax and improve its removal from the ear canal. Essential oils, chamomile extract, and propolis develop a hygienic, soothing and balsamic action which helps to protect your ear and sooth skin redness and irritation.
Otosan Ear Drops are dermatologically tested and are free from any preservatives or artificial colourings. They are suitable for everyone, including people with hearing aids and for prolonged use.