Infant's Blend Microbiotic 75g
Infant's Blend Microbiotic 75g
€28.99
In stock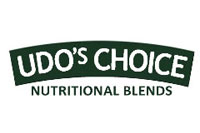 Description
Description
Udo's choice Infant's Blend Microbiotic is formulated specially to help fight many common early childhood issues including diarrhoea and infectious diseases.  It helps support the immune system and has been shown to improve lactose intolerance.  Its powerful anti-microbial effects help your little one stay well.
It contains 6 strains of healthy bacteria including bifidobacterium infantis, the most important microorganism in the large intestine of babies and toddlers. These strains are present at a volume that is both very safe and highly beneficial for their tiny, brand new digestive systems.
This product should be kept refrigerated for maximum strength but can be left unrefrigerated for short periods.