€11.35
In stock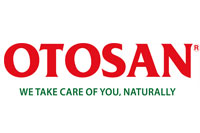 Description
Description
ForTuss contains precious Manuka Honey, renowned for its anti-microbial properties.
This is combined with the soothing, emollient action of Helichrysum, Grindelia and Plantain Extracts, the preparations of which are rich in resins, polysaccharides and flavonoids and coat the throat in a soothing gel.
Organic Wildflower Honey contributes to the emollient action of the product, also providing a pleasant taste. Lemon, Orange and Myrtle Essential Oil provide further antibacterial properties and they give the product its pleasant balsamic taste.
ForTuss is suitable for adults and children (from one year of age). It creates a protective layer that adheres to  irritated mucosa, giving fast relief.
This delicate pleasant tasting formula is suitable for adults and children (from one year of age).
Gluten free
Does not contain alcohol or artificial colourings