Natures Plus Source of Life Garden Iron
Natures Plus Source of Life Garden Iron
€25.55
In stock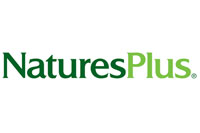 Description
Description
Certified Non-GMO
USDA Organic
Certified Organic
Dietary Supplement
Whole Food Grown
Certified Organic by EcoCert ICO
Nutritional Support for Healthy Blood
Yeast Free – Gluten Free – Vegan
Nature's Plus® Source of Life Garden Iron Caps promote circulatory and cardiovascular health by utilizing the natural power of certified organic iron that has been concentrated from curry.
For those seeking an organic, naturally available, plant-based iron source, you can now experience the dramatic difference with Nature's Plus Source of Life Garden Iron Caps.
Formulated in a base of more than 20 organic whole fruits, vegetables, mushrooms, algae and herbs for synergized assimilation and maximum results.
Made from 20 Organic Whole Foods
USDA Organic 
USDA NOP Organic Certification guarantees the pure and wholesome status of this formula, made without synthetic/chemical pesticides and artificial fertilizers
Certified Non-GMO
Independently tested and independently certified to be free from genetically modified materials and materials associated with GM organisms
Environmentally Responsible
Guaranteed to be manufactured using the most ecologically friendly environmentally responsible methods available
Recyclable 
Organic wholesome ingredients recyclable packaging material ensure sustainability throughout the product's life cycle
Vegan
Made without animal-derived ingredients
Gluten Free
Made without wheat, barley, or any gluten contributors, and independently assayed and verified to meet all gluten-free standards
Yeast Free
Designed and produced without any yeast or yeast byproducts and therefore free from the many potential side effects of yeast
Independently GMP Certified
Manufacturing facility independently certified to meet stricter Good Manufacturing Practices (GMPs) than U.S. law requires
FALCPA Allergen Free
Guaranteed to be free from all of the major allergens identified in the U.S. Food Allergen Labeling and Consumer Protection Act
Suggested Use
As a dietary supplement, take one capsule daily.
Other Ingredients
Organic capsule (pullulan prebiotic polysaccharides [from Aureobasidium pullulans]), Certified Organic Whole Food Blend (rice protein§, potato starch§, acerola extract§, broccoli sprout§, cauliflower sprout§, cordyceps mushroom mycelia§, pineapple fruit§, parsley§, pure beet juice§, pure carrot juice§, pure spirulina§, turmeric root§, shiitake mushroom mycelia§, pure chlorella§, rice maltodextrin§, flaxseed§, bilberry fruit§, blueberry fruit§, kale sprout§, maitake mushroom mycelia§, spinach leaves§, tomato juice§).
§Organic
Free from artificial colors and preservatives. Free from the common allergens, yeast, wheat, soy and milk.
Does Not Contains: Magnesium stearate, stearic acid, titanium dioxide, carnauba wax, talc, yeast, hexane or artificial: flavoring, sweeteners or preservatives.
Warnings
Keep tightly closed in a cool, dry place.
Keep out of reach of children.
Disclaimer
While iHerb strives to ensure the accuracy of its product images and information, some manufacturing changes to packaging and/or ingredients may be pending update on our site. Although items may occasionally ship with alternate packaging, freshness is always guaranteed. We recommend that you read labels, warnings and directions of all products before use and not rely solely on the information provided by iHerb.