€14.99
Out of stock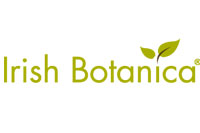 Description
Description
Irish Botanica Seésta – 45 Capsules
Formulated to help maintain a healthy sleep, Seésta contains a blend of 5 botanical herbs including vegan KSM-66® Ashwagandha root extract, Chamomile, Hops Flower, plus Magnesium, which contributes to the normal function of the nervous system, normal muscle function, and the reduction of tiredness and fatigue.
How to Use
Children 12-18 years: Take 1 capsule before bedtime.
Adults: Take 1-2 capsules before bedtime. Can take 1 capsule as required during the day for stress.
Ingredients
187.5mg Magnesium ((50% RI), a blend of Magnesium hydroxide (sea water extraction) 113.75mg and Magnesium citrate 73.75mg), Matricaria recutita (Chamomile extract) 83.5mg, Humulus lupulus (Hops flower extract) 62.5mg, Withania somnifera (KSM-66® Ashwagandha root extract) 50mg, Euphoria longan extract 50mg, Ziziphus spinosa extract 50mg. Capsule shell: Vegetable cellulose (HPMC) 120mg.